Day 1: Arrive Ho Chi Minh City, Vietnam
Day 2: Full day Sightseeing in Ho Chi Minh City & Cu Chi Tunnels. (B, L)
Day 3: Full day to Mekong Delta/River Boat Trip. (B, L)
Day 4: Leave Ho Chi Minh City - Da Lat - City of Love (B, L)
Day 5: Dalat sightseeing full day (B, L)
Day 6: Leave Da Lat City to Nha Trang Beach City (B)
Day 7. Nha Trang Sightseeing (B, L)
Day 8. Nha Trang (B)
Day 9: Leave Nha Trang to Danang & Sightseeing in Hoi An. (B, L)
Day 10: My Son Sanctuary half day Tour & free go shopping (B, L)
Day 11: Hoi An - Heaven of Shopping Place in Vietnam (B)
Day 12: To Danang/City Sightseeing - Hue, Old Imperial City. (B, L)
Day 13: Full day sightseeing in Hue the Old Imperial City. (B, L)
Day 14: Thien Mu Pagoda/Tomb of Emperor Minh Mang. (B, L)
Day 15: Hanoi Sightseeing full day. (B, L)
Day 16: Excursion to Halong Bay and Stay overnight on Board. (B, L, D)
Day 17: Halong Bay Cruise - Hanoi. (B, L)
Day 18: Hanoi Conclude/ Departure. (B)
Day 1: Arrive Ho Chi Minh City, Vietnam
You arrive at Tan Son Nhat (Saigon) International Airport. Transfer from Airport to Ho Chi Minh City at any time then transfer to hotel in Ho Chi Minh City for check in. Free for leisure. Overnight in Ho Chi Minh City.
Ho Chi Minh city
Day 2: Full day Sightseeing in Ho Chi Minh City & Cu Chi Tunnels. (B, L)
This morning enjoy a city tour that includes the Reunification Hall, formerly known as the Presidential Palace. It was towards this modern building that Communist tanks rolled on the morning of April 30, 1975, as Saigon fell. This fascinating building is filled with history still fresh in the minds of many. The tour also includes the Old Post Office, the Notre Dame Cathedral, the Jade Emperor Pagoda, Chinatown and Binh Tay Market – the central market for the city and one of the liveliest areas. Next we visit the Cu Chi Tunnels, the incredible network of tunnels that once stretched for 210 miles. This underground complex was built by guerilla fighters beginning in 1940 and construction continued throughout the Vietnam War. We return to our hotel where the evening is free.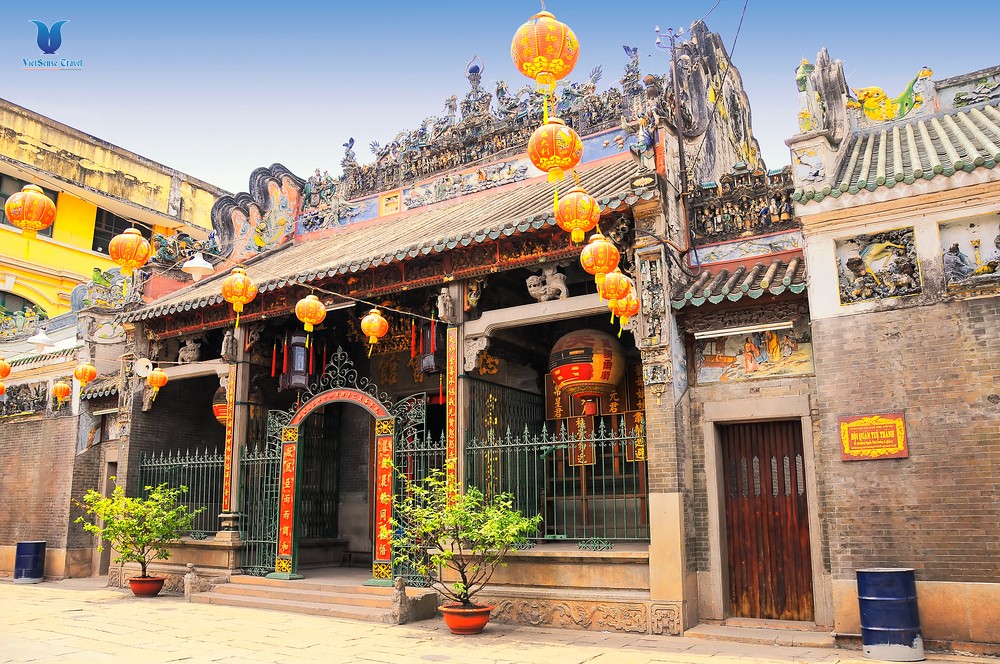 Chinatown
Day 3: Full day to Mekong Delta/River Boat Trip. (B, L)
Heading to My Tho, the capital of Tien Giang Province. Situated on the Mekong River, 75 kilometers southeast of Ho Chi Minh City, the city is surrounded by orchards and rice fields, which produce grain for the entire country. Visit one or two of the islands that produce traditional handcrafts, coconut candy and bee farms. Visit the Vinh Trang Pagoda, the oldest one in the delta on your boat trip on the Mekong River. Return to Ho Chi Minh City. Check in hotel & stay overnight in Ho Chi Minh City.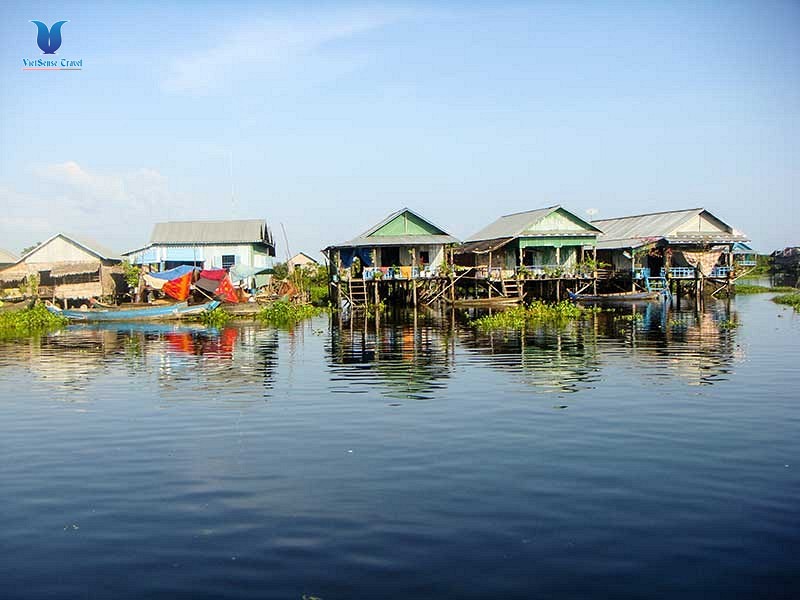 Mekong River
Day 4: Leave Ho Chi Minh City - Da Lat - City of Love (B, L)
This morning after breakfast at hotel then transfer to Tan Son Nhat International Airport to take flight for Da Lat City. Upon arrive in Nha Trang airport pick up and transfer to Da Lat City - known as the City of Eternal Spring by plane. Late in the afternoon you will be able to take a short walk to get a feel for this delightful city. In the evening you will head out to one of the fine restaurants in town. Overnight in Dalat.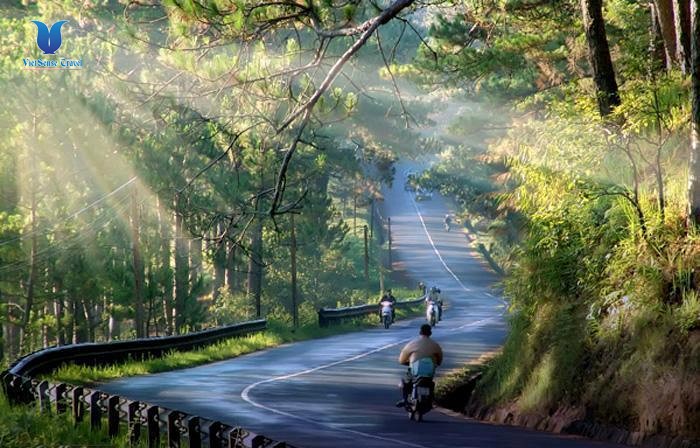 Da Lat
Day 5: Dalat sightseeing full day (B, L)
Today you will take a tour of Da Lat and the surrounding areas. We will visit Bao Dai Palace. From here you visit the rather bizarre and very aptly named Crazy House, a brightly painted concrete house which winds itself around trees, mimicking their shapes. It now functions as a guesthouse. Next visit is Truc Lam Thien Vien and Pagoda. This afternoon, for those interested can take the short train ride on the Cremaillere railway to the village of Tri Mat. In the evening, you will enjoy fine cuisine at a local restaurant. Overnight in Dalat.
Da Lat
Day 6: Leave Da Lat City to Nha Trang Beach City (B)
Free for leisure in the morning until transfer to Nha Trang Beach City – one of the most beautiful Beaches in over the World. Arrive Nha Trang Beach City in the afternoon. Check in hotel & overnight in Nha Trang City.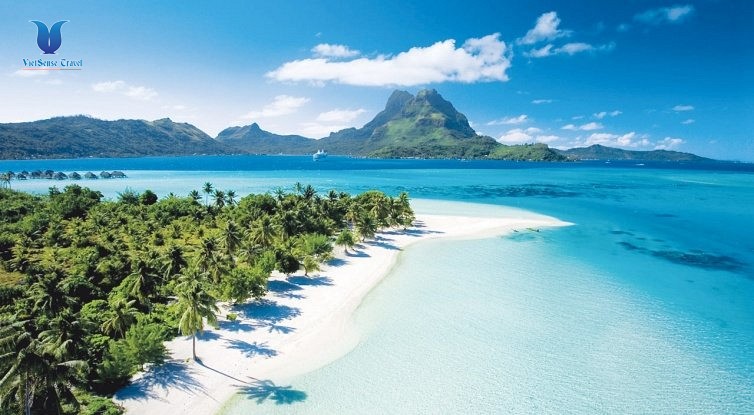 Nha Trang beach
Day 7. Nha Trang Sightseeing (B, L)
In the morning you will transfer to Cau Da port for a cruise on the Nha Trang Bay to visit Tri Nguyen Aquarium on Mieu Island to enjoy hundreds of nice and precious marine creatures then continue the trip to Mun Island -the best island for snorkeling with lots of lives colorful corals and fish. Taking a fresh lunch at the Con Se Tre island and relax. Back to hotel. Overnight in Nha Trang.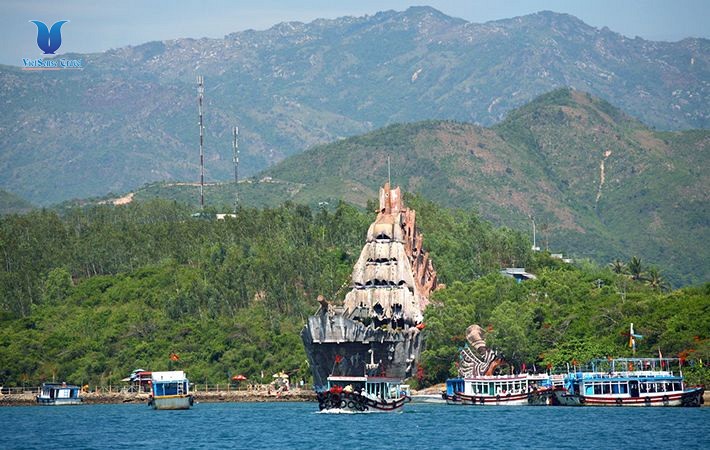 Tri Nguyen Aquarium
Day 8. Nha Trang (B)
Today is a free day at leisure in Nha Trang for relaxing and unwinding at the resort overlooking beautiful Bay. Snorkel or dive among the coral reefs in crystal blue waters, hike nature trails, cool off in your private plunge pool, indulge in spa treatments or just relax on the white sand beach and admire the unspoiled mountain and sea views. Overnight in Nha Trang.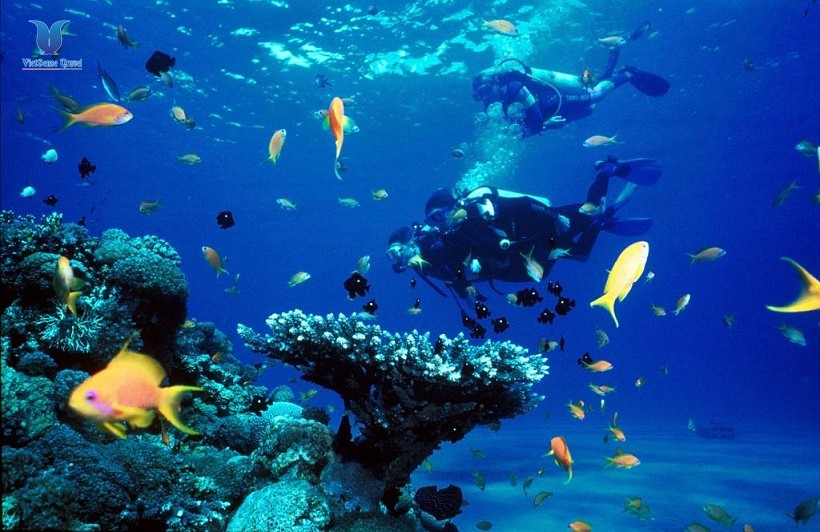 Day 9: Leave Nha Trang to Danang & Sightseeing in Hoi An. (B, L)
Leave Nha Trang City in the early morning. Fly to Danang Airport. Pick up & transfer to Hoi An Ancient Town. Enjoy a full-day excursion to Hoi An, a major trading center, once known as "Faifo" to the earliest Western traders. It was also an important port for the Dutch, Portuguese, Italian, Chinese, Japanese and other merchant vessels from the Far East. Visit a temple with partially gilded statues in the center, a pagoda dedicated to sailors and fishermen and a chapel with origins in the 1700s that reflects the influences of Chinese and Japanese styles. Stop at the Sa Huynh Museum, located near the Japanese Covered Bridge, which contains exhibitions from the earliest period of Hoi An's history. Late this afternoon, take a boat trip on the Thun Bon River to Kim Bing Village on Cam Kim Island to see the wood workers and shipbuilding families. Return to your haven on world-famous "Cua Dai Beach," with the evening at your leisure. Overnight in Hoi An.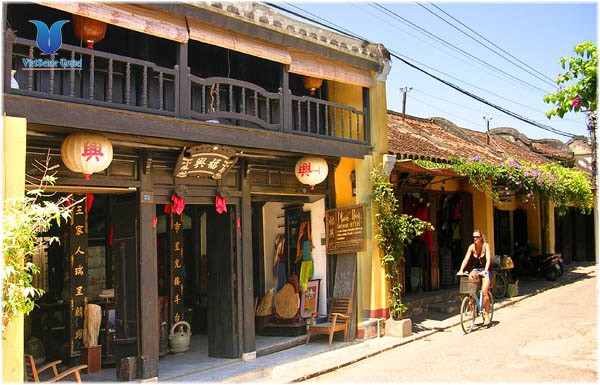 Hoi An ancient town
Day 10: My Son Sanctuary half day Tour & free go shopping (B, L)
Leave hotel at 8:00am. Drive to My Son, a World Heritage, 50 km southwest of Hoi An. Located in a lush valley, My Son was a capital and religious center of Cham people, now remaining with red brick towers and sanctuaries. My Son, considered to be in the same league as some of Southeast Asia's greatest archaeological sites, including Angkor in Cambodia, Bagan in Myanmar, Ayutthaya in Thailand and Borobudur in Indonesia. These towers and sanctuaries was built from the 7 to 13 centuries. Return to Town for lunch. In afternoon, free go shopping in Hoi An Town. Overnight in Hoi An.
My Son
Day 11: Hoi An - Heaven of Shopping Place in Vietnam (B)
Having breakfast at hotel. Enjoy the time in one of the best shopping places in Asia! You will walk around the ancient town with friendly & nice smile of local people! Stay overnight in Hoi An.
Day 12: To Danang/City Sightseeing - Hue, Old Imperial City. (B, L)
Today, journey south past the Hai Van Pass and Land Co, over a spur of the Truong Son Mountain Range that juts into the South EastSea, with spectacular views along the way. Upon arrival in Danang, visit the Cham Museum, which features a fine collection of openair sandstone carvings. Stop at My Khe Beach, made famous in the American TV series of the same name. It stretches for many miles north and south of the Marble Mountains. The Marble Mountains surrounding the area are five stone hillocks - once islands made of marble - and each is said to represent one of the five elements of the universe. There are many natural caves in which Buddhist sanctuaries have been built over the centuries. Arrive Hue City, check in hotel & overnight in Hue City.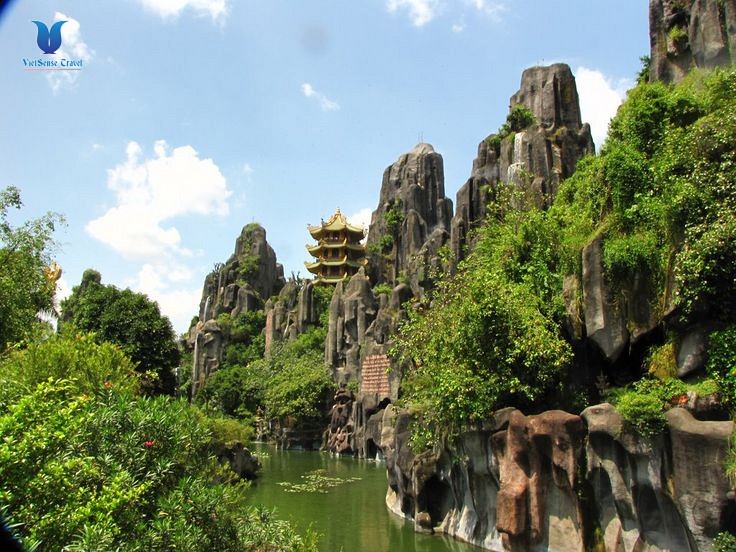 The Marble Mountain
Day 13: Full day sightseeing in Hue the Old Imperial City. (B, L)
Having breakfast at hotel then taking full day to discover Hue City, Vietnam's political capital from 1802 to 1945 under the 13 emperors of the Nguyen Dynasty. Traditionally, the city has been one of Vietnam's cultural, religious and educational centers. Visit the Imperial City, which is located in the Citadel. Modeled after the Forbidden City in Beijing, the Imperial City was built in the early 19th century. Explore the Thai Hoa Palace, with its spacious hall and ornate roof of huge timbers supported by 80 carved and lacquered columns. See the Halls of the Mandarins, the Nine Dynastic Urns and the site where the Forbidden Purple City once stood. Overnight in Hue City.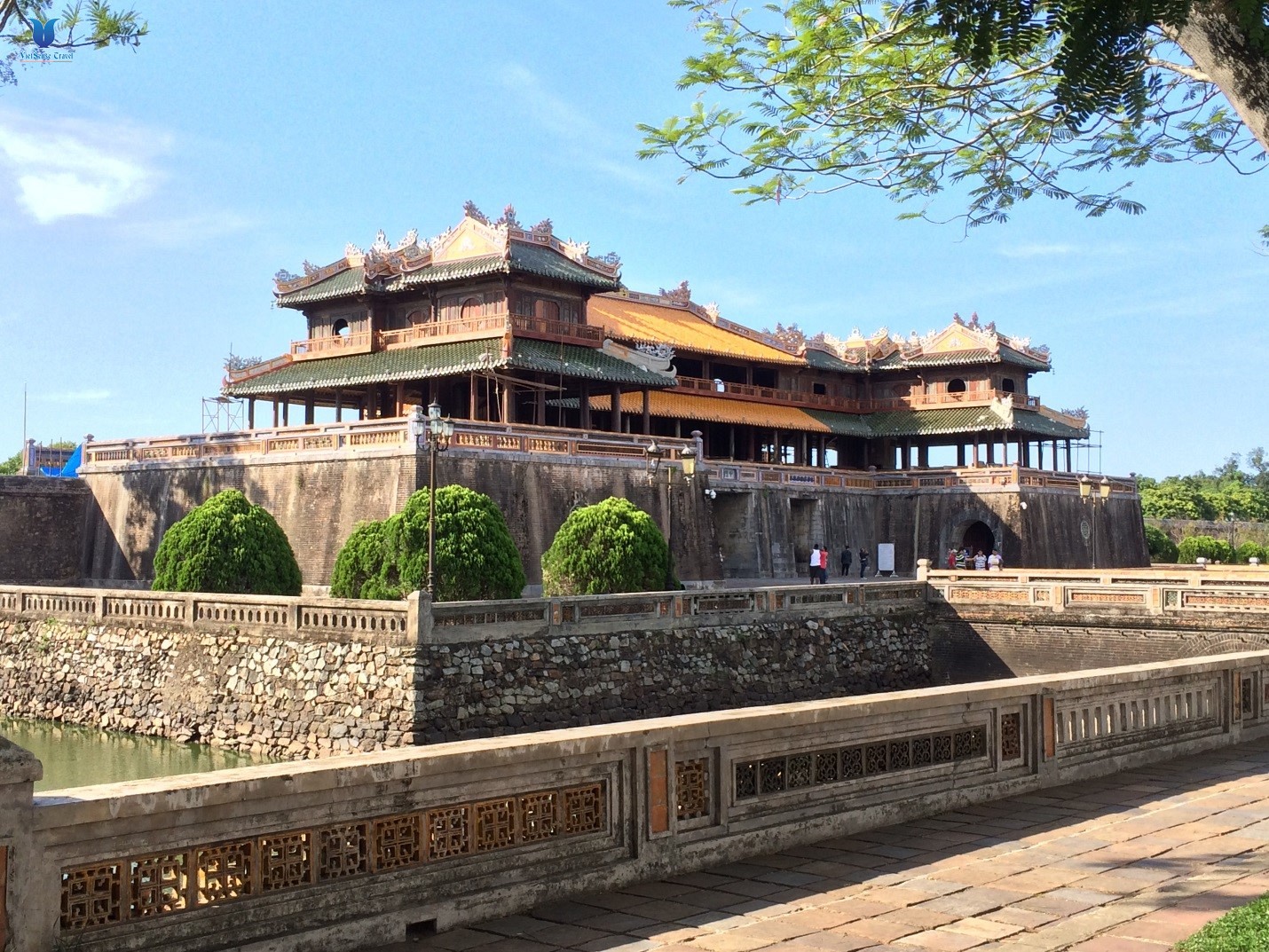 The Imperial City
Day 14: Thien Mu Pagoda/Tomb of Emperor Minh Mang. (B, L)
Just outside Hue, visit the Thien Mu Pagoda on the bank of the Perfume River, which was a hotbed of anti-government protest during the early 1960s. Next, visit the complex of the Tomb of Emperor Minh Mang, built in 1840, which is known for its magnificent architecture and elaborate decorations and is considered one of Hue's most beautiful pagodas. After lunch at a local restaurant, visit Tu Duc Tomb, which was built for meditation, reading and theater performances in a tranquil setting of forested hills and lakes. Your final stop is at Khai Dinh, the last monument of the Nguyen dynasty. It has a remarkably long staircase flanked by dragons, ceiling murals and ceramic frescoes. Return to your hotel on the riverbank where your Art Deco inspired rooms are reminiscent of the 1920s and 1950s. Transfer to airport & take flight to Hanoi. Arrive Hanoi. Check in hotel & overnight in Hanoi.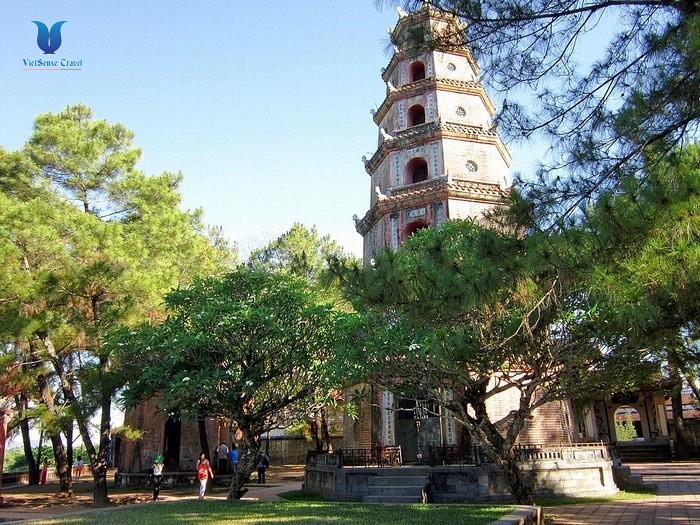 Thien Mu Pagoda
Day 15: Hanoi Sightseeing full day. (B, L)
Having breakfast at hotel then start sightseeing Hanoi, a city of lakes, shaded boulevards and public parks, is the capital of Vietnam. It is a very attractive city with French-style architecture. You have a full day of sightseeing ahead, including a visit to One Pillar Pagoda, which was built by Ly Thai Tong and the Temple of Literature, founded by Emperor Ly Thanh Tong. Stop in the heart of Hanoi at Hoan Kiem Lake, which contains an islet with a tiny Tortoise Pagoda. After lunch at a local restaurant, visit Ho Chi Minh Mausoleum, the Opera House and St. Joseph Cathedral. Conclude with a visit to Bao Tang Lich, once the museum of l'Ecole Francaise d'Extreme Orient, which includes artifacts from Vietnam's turbulent history. Water Puppet Show, Cyclo visiting Old Quarter. Overnight in Hanoi.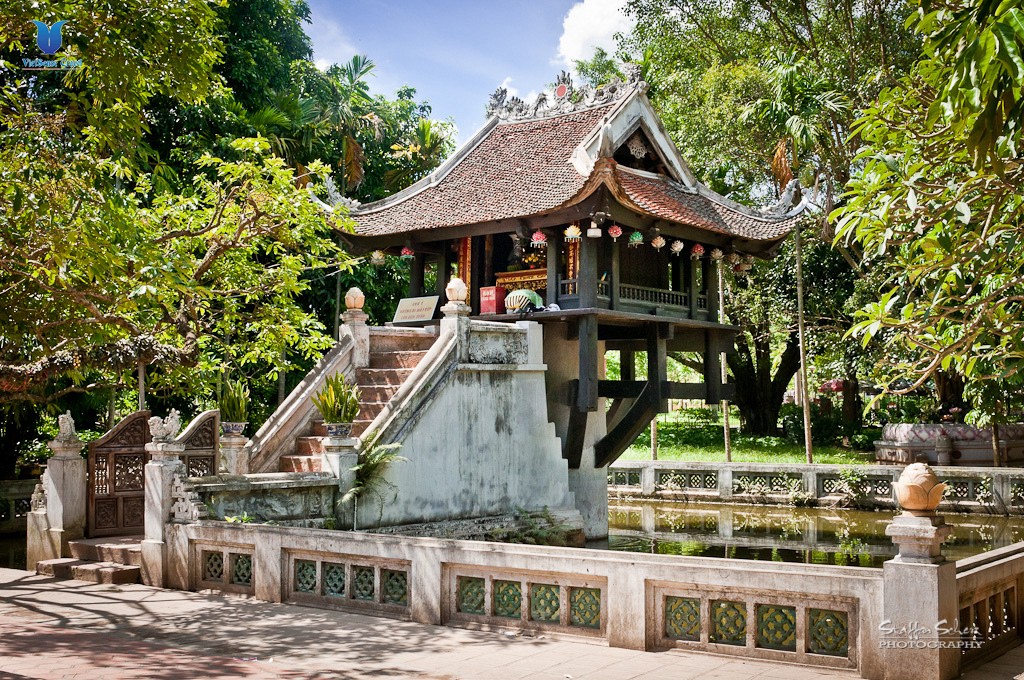 One Pillar Pagoda
Day 16: Excursion to Halong Bay and Stay overnight on Board. (B, L, D)
Early this morning, we'll drive from Hanoi to one of the most magnificent scenic environments in the world, Halong Bay. Covering 577 square miles, this vast bay is filled with more than 3,000 limestone "peaks" or karsts that jut from the deep blue water as far as the eye can see. We'll spend a day and a half, including an overnight with dinner and breakfast onboard, exploring this overwhelming seascape from the decks of a traditional Vietnamese boat. Comfortable and intimate, your boat features hand-crafted wooden interiors including a dining room and pleasant air-conditioned cabins with private baths. Since we're overnight on the water, we'll be able to explore Ha Long Bay's most beautiful spots with time to swim and even visit some of the largest rock formations and caves. This promises to be one of your most memorable travel experiences in Asia. Stay overnight on Boat.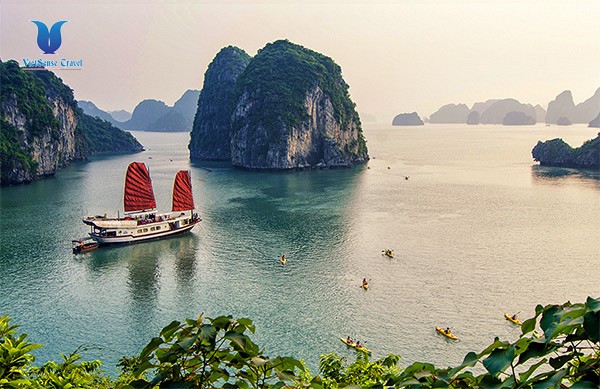 Ha Long bay
Day 17: Halong Bay Cruise - Hanoi. (B, L)
Rising to the sound of lapping bay waters, we have time for an early morning dip followed by breakfast. Sitting on the upper deck, you can relax while taking in the breath-taking beauty of the rocky islands rising from the emerald water of the bay.
After breakfast, explore Sung Sot cave, swim and relax. Cruises back to the jetty while brunch is served while you are cruising through the bay, along the way seeing more of the fascinating formations. Cruise check-out. Rejoin car drive back to Hanoi for overnight. Arrive Hanoi at 3:00pm. Check in hotel & free time to go sightseeing in the Old Quarter. Overnight in Hanoi.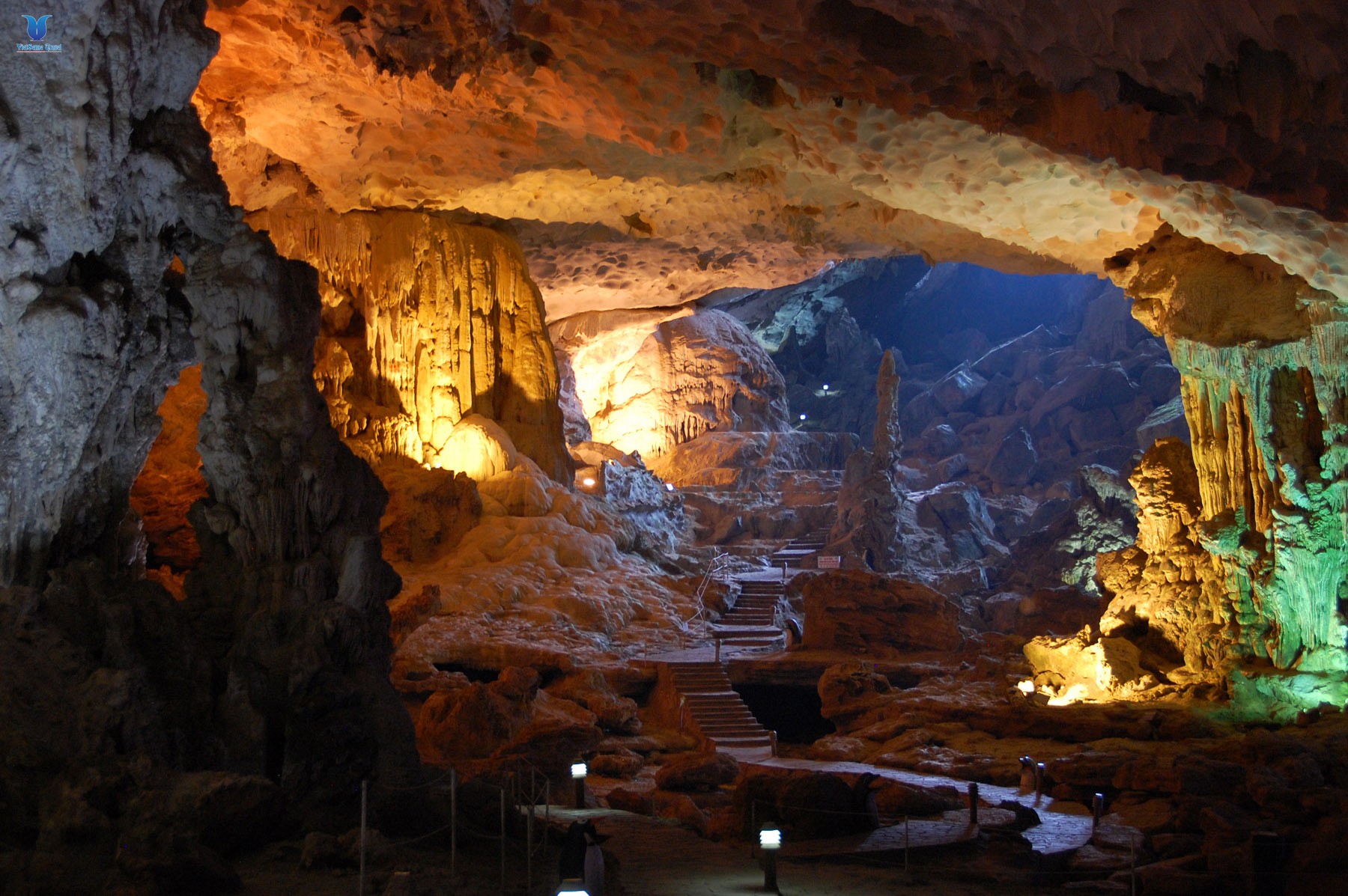 Surprising Cave
Day 18: Hanoi Conclude/ Departure. (B)
You have the morning free to relax before your return flight home. Finish your unforgettable Vietnam trip arranged by Vietsense Travel or you can extend some days to Siem Reap (Cambodia)
Destinations

Hotels/Resorts/Cruises Name

Room Type

Superior Category

Ho Chi Minh City

Blue Diamond Hotel or Similar

Superior

Da Lat

Empress hotel or Similar

Superior

Nha Trang

The Light Hotel or Similar

Superior

Hoi An

Lantern Hotel or Similar

Superior

Hue

Asia Hotel Hue or Similar

Superior

Hanoi

Medallion Hotel / La Dolce Vita Hotel or Similar

Superior

Halong Bay

Glory Legend Cruise or Similar

Deluxe

Deluxe Category

Ho Chi Minh City

Kim Do Hotel Saigon or Similar

Superior

Da Lat

Novotel Dalat Hotel or Similar

Standard

Nha Trang

Yasaka Saigon Nha Trang or Similar

Deluxe room

Hoi An

Hoi An Pacific Hotel or Similar

Deluxe Riverview

Hue

Huong Giang Hotel Hue or Similar

Hanoi

Flower Garden Hotel or Similar

Superior

Halong Bay

Halong Emotion Cruise or Similar

Deluxe

First Class Category

Ho Chi Minh City

Majestic Saigon Hotel or Similar

Superior

DatLat

Sofitel Dalat Palace Hotel or Similar

Deluxe

Nha Trang

Sunrise Resort or Similar

Superior Room

Hoi An

Palm Garden Resorts/Hoi An Golden Sand Resorts or Similar

Deluxe Oceanview

Hue

La Residence Hotel Hue / Celadon Hotel Hue or Similar

Superior

Hanoi

Sheraton Hotel Hanoi or Similar

Hanoi View Room

Halong Bay

Paradise Cruises or Similar

Deluxe

Legend Category

Ho Chi Minh City

Park Hyatt Saigon Hotel or Similar

Park Room

Da Lat

Evason Hideaway Resorts Dalat or Similar

Villa Studio

Nha Trang

Evason Hideaways Resorts Nha Trang or Similar

Deluxe Seaview Villa

Hue

La Residence Hotel Hue or Similar

Deluxe

Hoi An

The Nam Hai Resort or Similar

One-bedroom villa

Hanoi

Sofitel Metropole Hanoi Hotel or Similar

Opera Wings

Halong Bay

Paradise Cruises or Similar

Deluxe Balcony
Tour Cost included:
· 16 nights hotel accommodation on a twin-share basic with daily breakfast
· 01 night stay overnight on Board in Halong Bay in twin-share cabin.
· Kayaking in Halong Bay
· Internal flight tickets: Ho Chi Minh City – Dalat, Nha Trang – Danang, Hue - Hanoi (economy class) Vietnam Airlines including fuel charge & Airport taxes.
· Meals as mentioned in the itineraries: Vietnamese food, Asian Food basic.
· All landed transfers within the tour by air-conditioned vehicle, including pick-up and drop-off at airports on arrival and departure days
· English Speaking Tour guide. Other languages on request
· Boat trips in the Mekong Delta, Nha Trang, Hue & Hoi An
· All entrance and sightseeing fees
· Water Puppet Show & Cyclo Tour in Hanoi Old Quarter.
· Approval letter for landing visa to Vietnam: single entry, one month valid
· All taxes & services charge.
Tour Cost Non Included:
· International airfare and airport tax in Vietnam
· Beverages and other meals do not indicate in the program
· Visa fees to Vietnam
· Early check-in and late check-out at all hotels
· Massage onboard
· Travel insurance
· Personal expenses (laundry, telephone, shopping...)
· Tipping/ Gratuities
· Single supplement
· Any additional expenses caused by reasons beyond our control such as natural calamities (typhoon, floods),
flight delays, rescheduling or cancellations, any accidents, medical evacuations, riots, strikes etc
1

· 64,931,160 (₫)
~ US$ 2,856

· 86,688,555 (₫)
~ US$ 3,813

· 109,628,170 (₫)
~ US$ 4,822

2

· 37,535,485 (₫)
~ US$ 1,651

· 50,107,940 (₫)
~ US$ 2,204

· 63,362,445 (₫)
~ US$ 2,787

3-4

· 33,784,210 (₫)
~ US$ 1,486

· 45,106,240 (₫)
~ US$ 1,984

· 57,019,380 (₫)
~ US$ 2,508

5-6

· 31,146,950 (₫)
~ US$ 1,370

· 41,582,315 (₫)
~ US$ 1,829

· 52,586,055 (₫)
~ US$ 2,313

7-10

· 29,646,440 (₫)
~ US$ 1,304

· 39,581,635 (₫)
~ US$ 1,741

· 50,062,470 (₫)
~ US$ 2,202

11-15

· 28,532,425 (₫)
~ US$ 1,255

· 38,081,125 (₫)
~ US$ 1,675

· 48,152,730 (₫)
~ US$ 2,118

16-20

· 27,031,915 (₫)
~ US$ 1,189

· 36,080,445 (₫)
~ US$ 1,587

· 45,629,145 (₫)
~ US$ 2,007

21-25

· 26,281,660 (₫)
~ US$ 1,156

· 35,080,105 (₫)
~ US$ 1,543

· 44,355,985 (₫)
~ US$ 1,951

26-30

· 25,895,165 (₫)
~ US$ 1,139

· 34,579,935 (₫)
~ US$ 1,521

· 43,719,405 (₫)
~ US$ 1,923

Single supplement

· 9,753,315 (₫)
~ US$ 429

· 18,028,855 (₫)
~ US$ 793

· 27,873,110 (₫)
~ US$ 1,226